By AJ Reisetter
The Raider Girl's Track and Field team competed in the Big 9 conference championships Thursday, May 25th in Winona and finished in ninth with 77.33 points. Full team results are listed below:
Mankato East – 275.33
Rochester Century – 223
Rochester Mayo – 163.50
Winona – 157.50
Mankato West – 142.50
Owatonna – 109.50
Austin – 89
Faribault – 79.33
Northfield – 77.33
Rochester John Marshall – 76
Red Wing – 49
Albert Lea – 15
"There were so many amazing performances to watch from all the teams and ours included," said head coach Janet Smith after the meet. "Overall our team had 5 lifetime bests and 22 season bests performances. They are peaking right when they need to and we are not done yet."
The team boasted five lifetime best and 22 season best performances. Alaina French was awarded all-conference for her second place throw of 37′ 1.25″ in the shot put event. Addison Enfield earned all-conference honorable mention for her third place finish in the 1600 meter event running a 5:21.09. Peyton Quaas earned all-conference honorable mention for her third place finish in the 3200 meter event running it in 12:00.07. More highlights are listed below: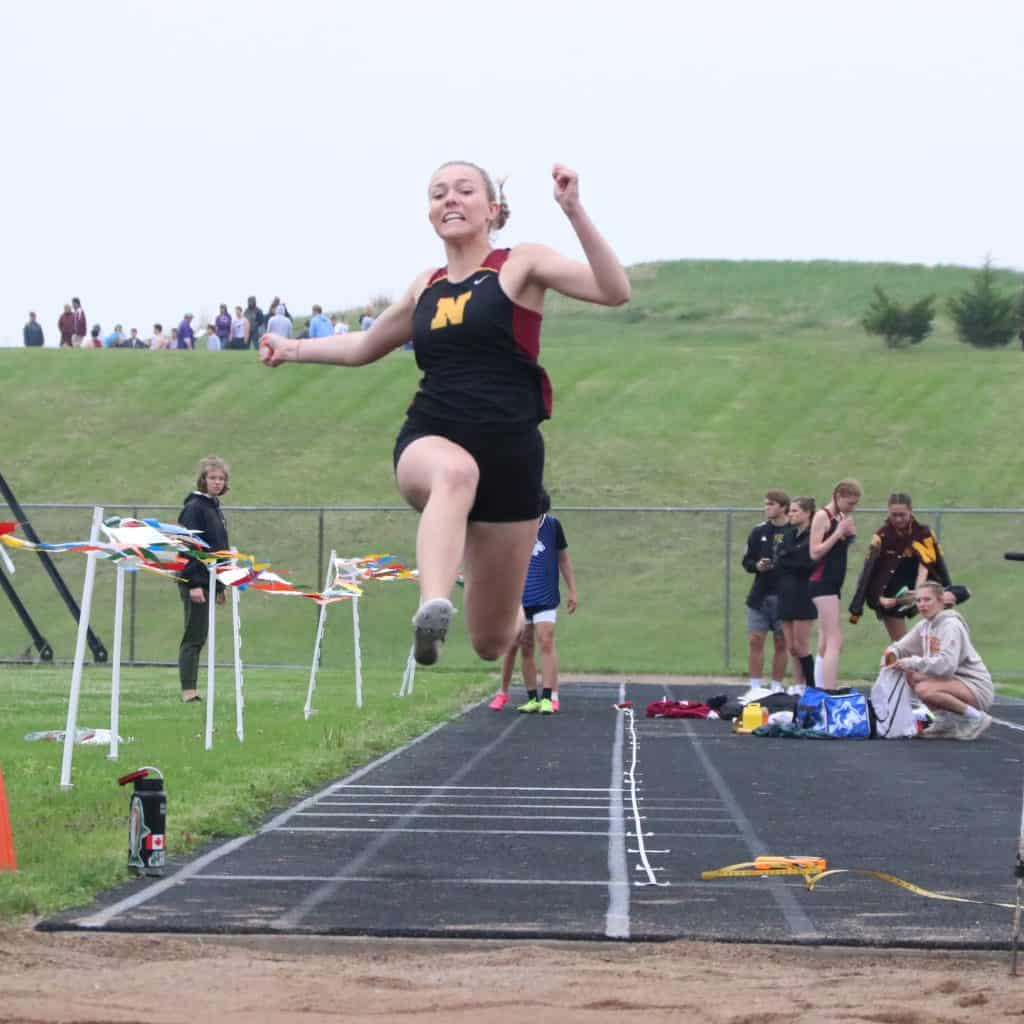 Emily Beaham 7th Place: 300H (49.08)
Claire Forbord 5th Place: 3200M (12:06.68)
Claire Casson 8th Place: 1600M (5:44.85)
Inga Johnson 7th Place: Shot Put (34'1")
Amber Mahal Tied 8th Place: High Jump (4'10")
Erika Nesseth 6th Place: Pole Vault
Relays
4×800 7th Place (10:19.65) Josie Hauck, Claire Forbord, Peyton Quaas, Nora Kortuem
4×400 7th Place (4:23.07) Tegan Madow, Josie Hauck, Claire Casson, Addison Enfield
4×200 10th Place (1:55.57) Isabel Fleming, Elsa Peterson, Kat Organ, Sydney Livingston
Next up for the Raiders is the section 1AAA section meet at Lakeville South Thursday, June 1st, and Saturday, June 3rd where they will have a chance to qualify for the state meet.
Stay up to date with all Raider activities on NorthfieldLive.com and by following us on social media @northfieldlive.