By AJ Reisetter
The Northfield Raiders defeated the Rochester John Marshall Rockets, 14-3, and the Rochester Century Panthers, 2-0, on Thursday, May 27th in Austin to advance to the third round of the elimination bracket. Northfield will now play the number one ranked Farmington Tigers on Tuesday in the quarterfinal round.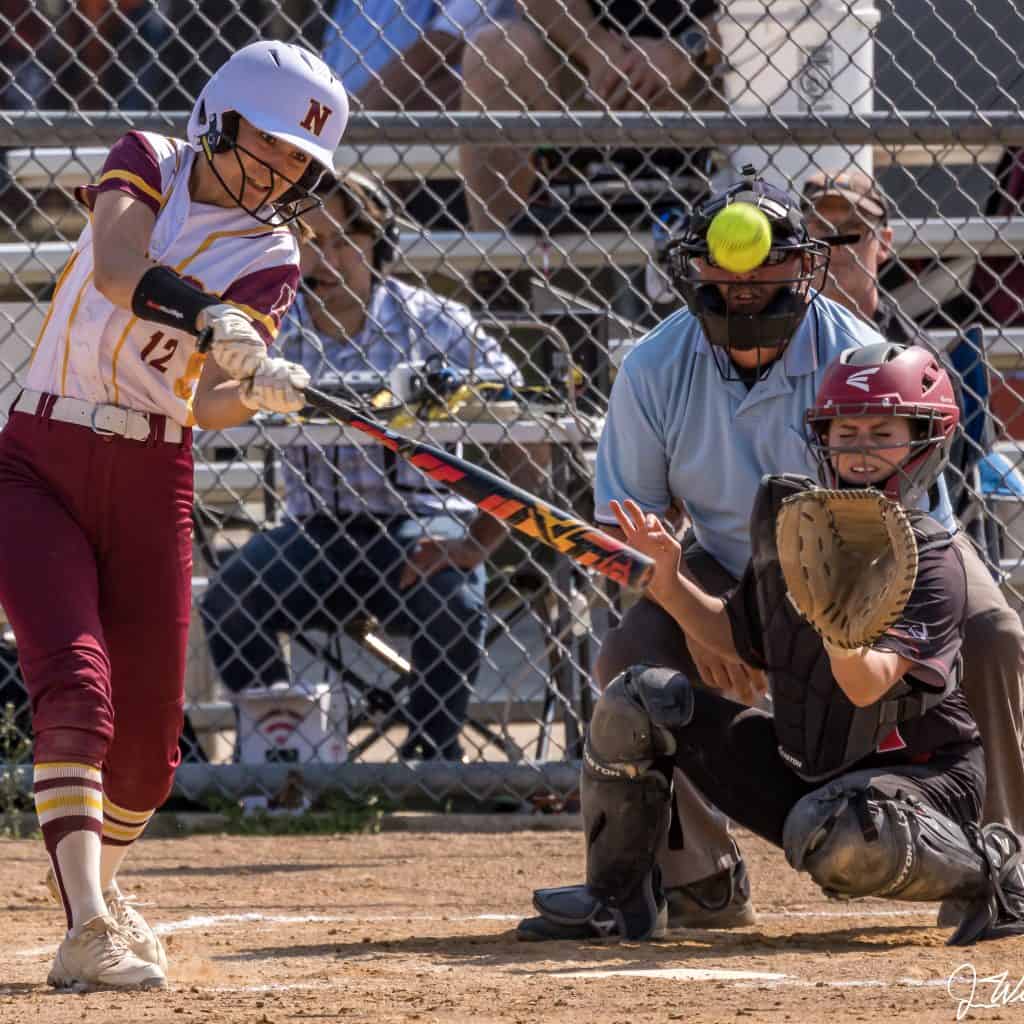 The Rockets started the scoring in the first inning after a Sami Salsman double scored Taylor Adams to put John Marshall up, 1-0. The Raiders answered in the bottom half on a passed ball the Lucy Menssen was able to score on to tie the game, 1-1.
The Raiders took the lead in the third inning after Courtney Graff, who led the inning off with a double, was able to score from third on another passed ball to make it a 2-1 game. John Marshall tied it up on a fielders choice ground ball to the pitcher Graff that allowed Emily Miles to score from third in the top of the fourth.
In the bottom of the fourth, Courtney Graff drove a three-run homerun over the left field fence that scored Paige Christenson and Ruby Holman to give Northfield the 5-2 lead.
In the sixth, the Raiders loaded the bases and Megan Snyder forced a walk to score another run. The Rockets then committed three errors that ended up scoring three more runs to give Northfield the 11-3 lead. Leah Enedy fired a single back up the middle that scored another runner to give the Raiders a 12-3 lead. Another error scored two more runs and awarded the Raiders a run-rule victory with a final score of 14-3. It was the second time this season Northfield had run ruled the Rockets.
Graff went all seven innings in the circle and finished the game with six strikeouts to advance the Raiders to round two of the elimination bracket against Rochester Century.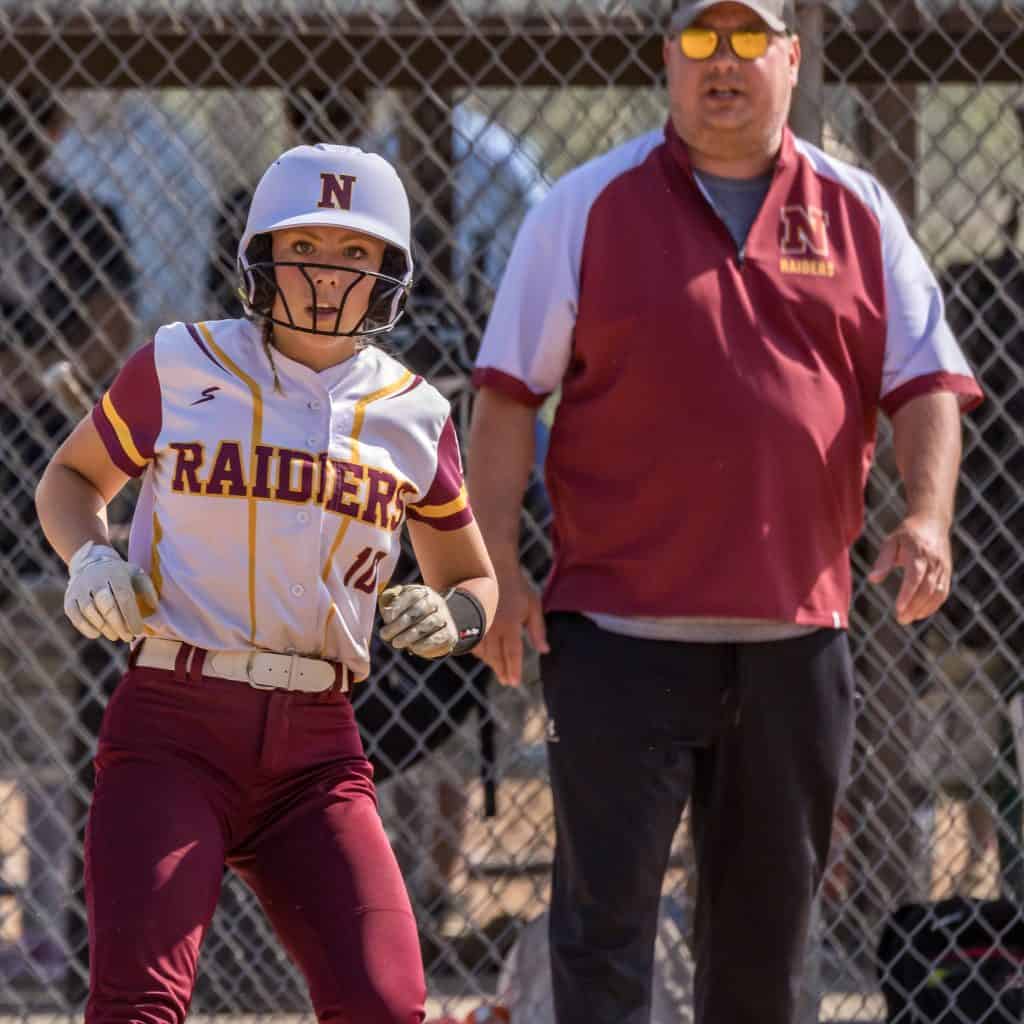 Rylee Blandin and Morgan Erickson had a pitchers duel in game two, combing for 14 strikeouts.
The Raiders opened the scoring in the fifth inning after Ruby Holman grounded out to the pitcher and allowed courtesy runner Emily Peroutka to advance to second. The first baseman then threw over to first to keep Peroutka from advancing to third but ended up throwing it into center field. Peroutka was able to come around to score and give the Raiders the 1-0 lead on the error.
Northfield's second run came in the sixth on a fielders choice that allowed courtesy runner Rita Langford to score on a ground ball to the shortstop from Leah Enedy to put the Raiders up, 2-0.
Blandin finished game two with 10 strikeouts and zero walks in seven innings.
Northfield will now prepare to take on the Farmington Tigers on Tuesday in the quarterfinal game of the elimination bracket at 4:00pm.