By AJ Reisetter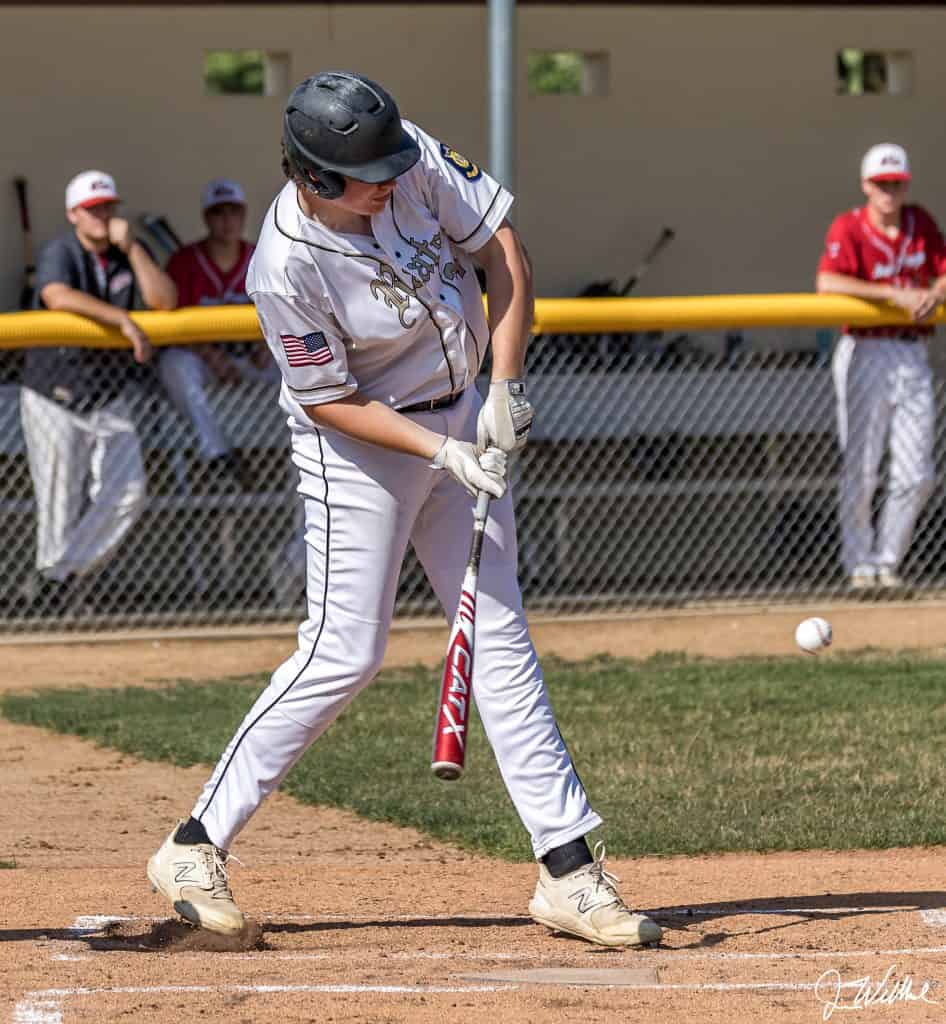 The Northfield River Rats defeated the Lakeville North Panthers, 7-1, Thursday, June 20th in Burnsville. Starting pitcher Nolan Thompson pitched a spectacular seven innings of one-run baseball to propel the River Rats to victory. Offensively the team was led by left fielder Austin Koep who finished the night with three hits and three runs batted in. Northfield is now set to take on Farmington in the quarterfinal round of the sub-state tournament.
Thompson Fires Another Gem
Nolan Thompson shined in his fourth pitching appearance of the season. Thompson finished the night with four strikeouts, three walks, and four hits while only allowing one run over seven innings. Nolan was named Big Nine pitcher of the year in the spring along with making the all-section team. He finished the game only throwing 100 pitches.
Offensive Firepower Puts up Seven Runs
The Panthers opened the scoring in the first inning on a sacrifice fly to center, but they couldn't touch Thompson after that. In the third, Kam Kaiser singled to right field to drive in Henirtiz, who led off the inning with a single. A batter later, Koep smoked a triple over the center fielder's head to score Spencer Mellgren and Kaiser to give them a 3-1 lead.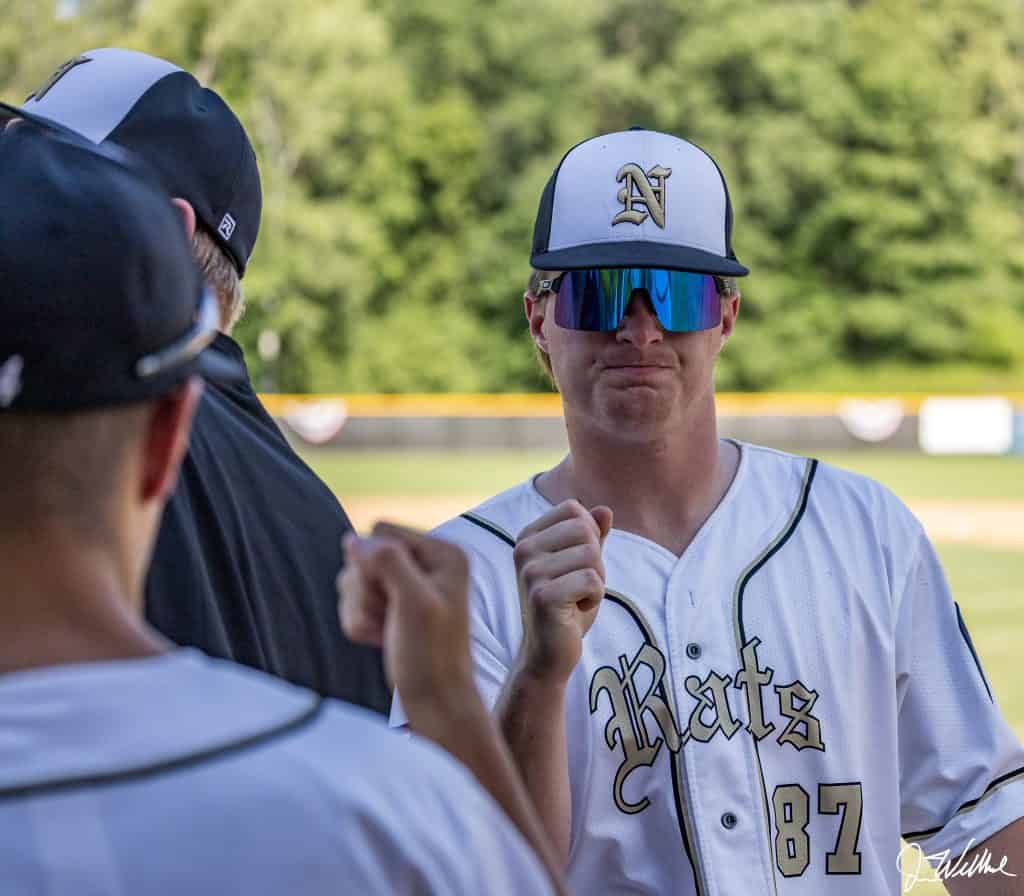 Northfield piled on in the fourth when Kyan Rauk drove a double to center field to score Ryan Cahoon, who walked to lead off the inning. Gabe Heinritz followed Rauk with a single to move Kyan over to third. Jake Geiger followed with a strikeout, but Heinritz took off for second and the throw went into center field to score Rauk and give Northfield a 5-1 lead. However, Heinritz was thrown out at third trying to advance another bag on the error.
The River Rats scored two more in the sixth inning. North's pitcher Anderson attempted to pick off Geiger at third but the ball got by and Geiger was able to score. In the same at-bat, Koep drove a single to left to score Kaiser from second and deliver the final score, 7-1.
What's Next?
The River Rats will take on Farmington on Friday, June 21st in the quarterfinal round of the sub-state playoffs. The winner will move on to play the winner of Burnsville vs Lakeville North on Friday at 2:30 pm. The loser will play the winner of Apple Valley vs Rosemount on Friday at 5:00 pm. You can catch the game against Farmington and all Legion games on NorthfieldLive.com and stay up to date with all Northfield activities by heading over to NorthfieldLive.com and following us on social media @NorthfiedLive.