By AJ Reisetter
Nolan Thompson went all seven innings to propel the number one seeded Northfield Raiders to a 7-2 victory over the number four seeded Stewartville Tigers in the quarterfinal round of the section 1AAA tournament Tuesday, May 30th at Dundas Memorial Park. Thompson finished the day with five strikeouts and only walked two batters over seven innings. The Raiders will play number three seeded Byron on Saturday at 11:00am in Red Wing in the semifinal round of the section tournament.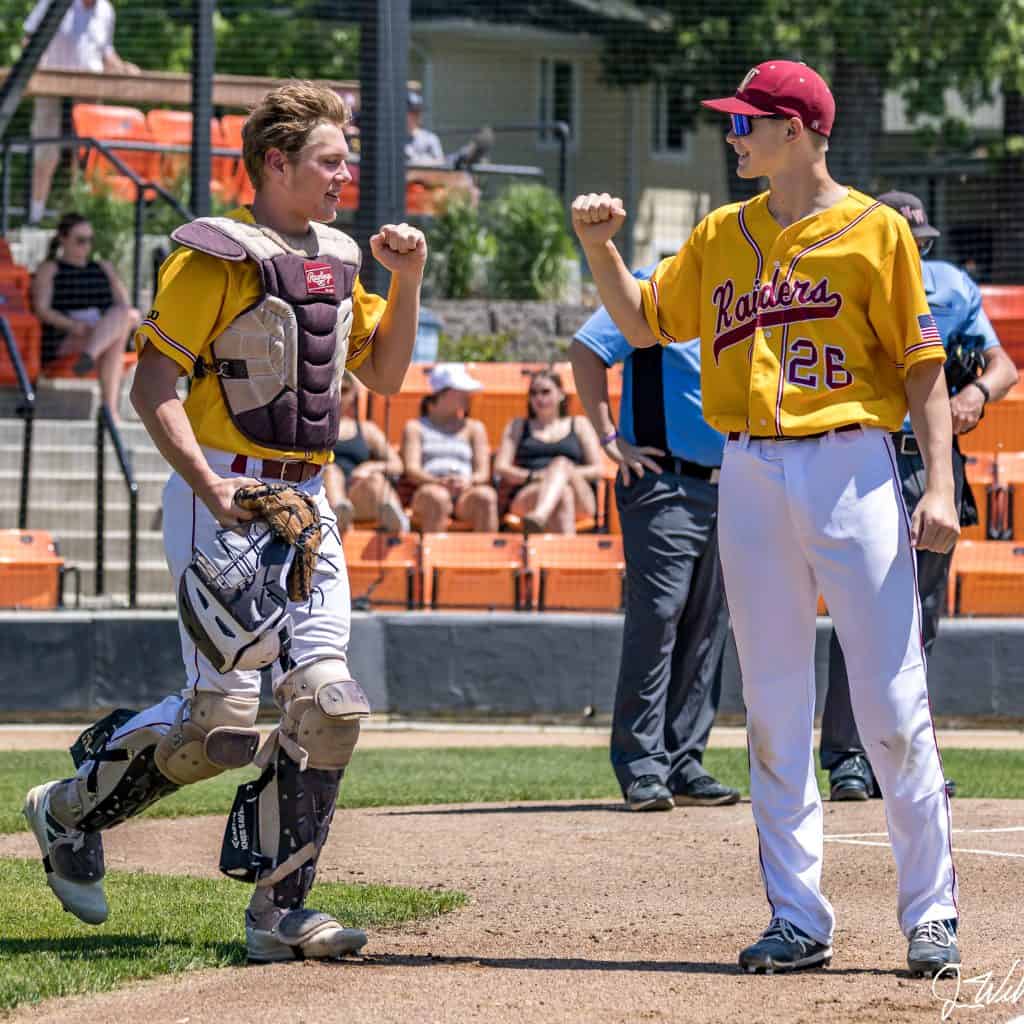 The scoring started in the bottom of the second, Northfield loaded the bases and Jake Geiger drew a walk to bring in Seth Thompson from third to give the Raiders the 1-0 lead. Spencer Mellgren brought in another run on a Spencer Mellgren sacrifice fly to bring in courtesy runner Gavin Novotny. Charlie Monaghan scored the next play on a balk from starting pitcher Colton Parker to give the Raiders a 3-0 lead. Northfield added on another run on a pass ball the Jake Geiger scored on to go up, 4-0.
Stewartville brought their first run around in the third on a single from Reed Neubauer that drove in courtesy runner Isaac Larson to make it a 4-1 game.
In the fourth the Tigers tacked on another run on a ground ball back to the pitcher produced by Zachery Schreiber that sailed over the head of Jake Eschen (first baseman).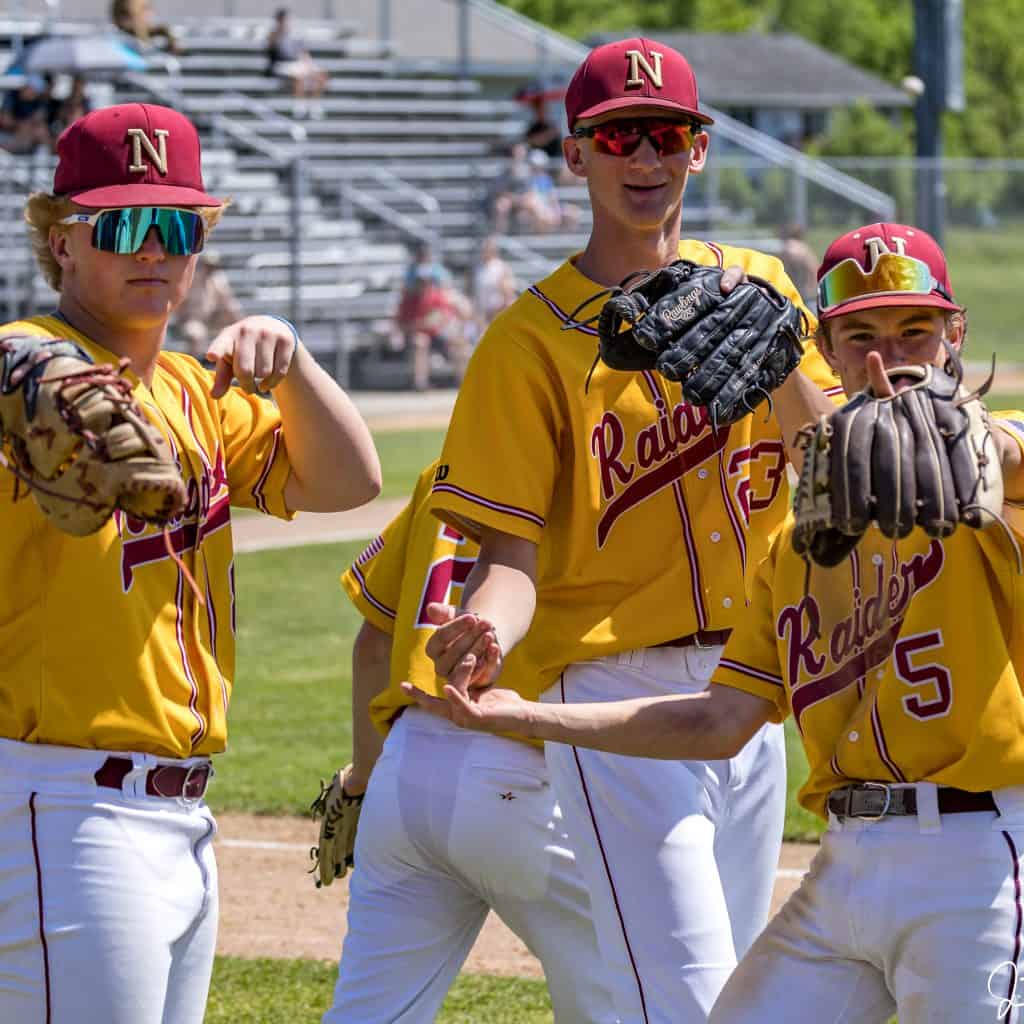 In the fifth, Northfield tacked on two more after a double from Aaron Reisetter led to him scoring on a pass ball from relief pitcher Ale Tapia. Seth Thompson worked a walk and also came around to score on a wild pitch to give the Raiders the 6-2 lead.
The Raiders scored their final run in the sixth on an RBI double from Austin Koep that drove in Kam Kaiser to give Northfield the 7-2 victory.
Northfield improved to 17-5 on the season and will face the Byron Bears on Saturday in the semifinal game of the section tournament at 11:00am in Red Wing. The game will be broadcasted on NorthfieldLive.com. Stay up to date with all Northfield activities by heading to NorthfieldLive.com and following us on social media @northfieldlive.