By Keith Harner & Colin Staab
The Raider Wrestlers missed some extra school after the snow days on Friday as they traveled to the Rochester Mayo Civic Center with 12 wrestlers. Northfield had a good outing sending three wrestlers to the Minnesota High School State Tournament. Of those wrestlers, two took the Section 1AAA crown.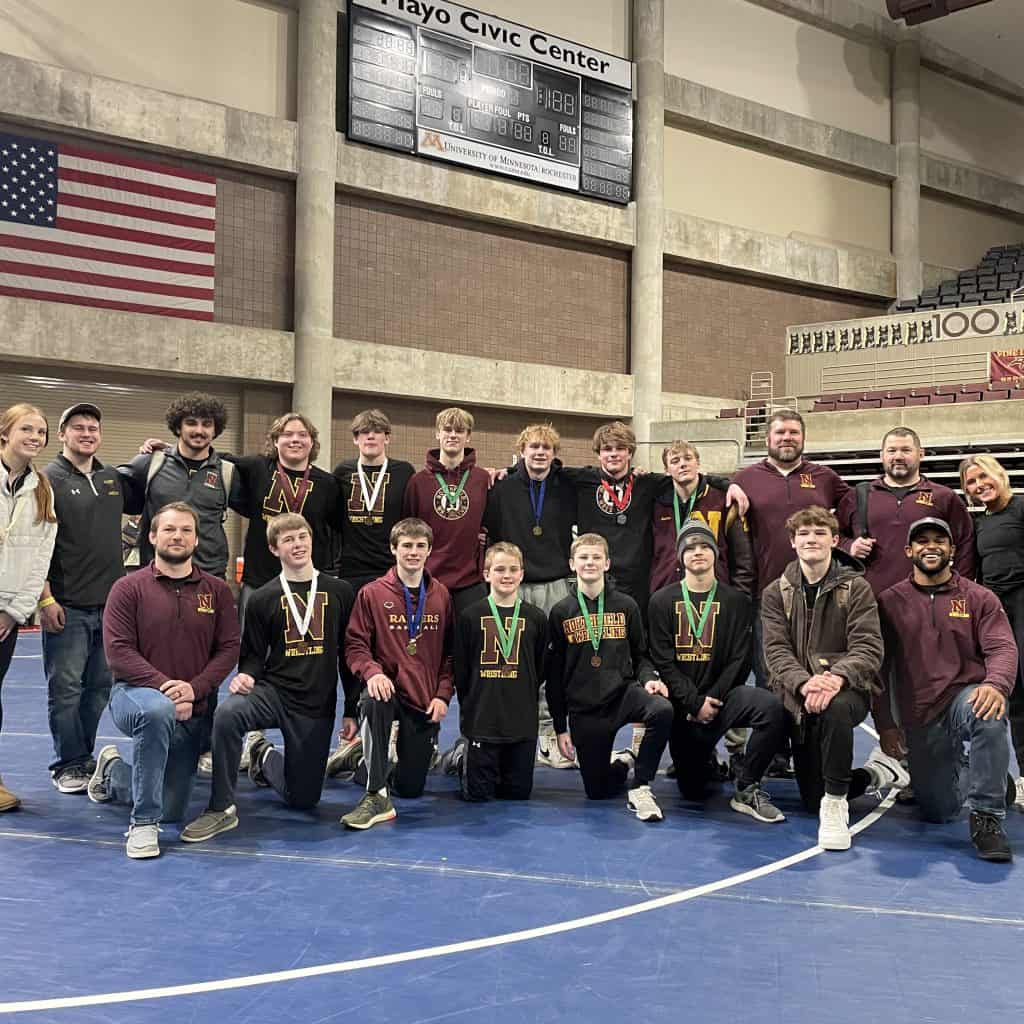 Keith Harner was the first to top the podium starting the day off with a 7-4 decision over Jayden Jirele of Owatonna. In the finals match, Harner closed out the day with a controlling 5-2 victory over Ricky Cordova from Faribault to make it back to the Xcel Energy Center for the second year in a row. Harner ended up taking the 1AAA section title home.
Ryan Kuyper was the second to punch his ticket with two victories as well. Kuyper started off the day with an 11-3 major decision in the semifinals over senior Marcos Ramirez of Faribault. He followed that win with an exciting victory in the finals with an overtime takedown against Blake Fitcher of Owatonna to take the 1AAA section title. He is also going back to the Xcel Energy Center again.
Owen Murphy was the third and final wrestler to advance. Murphy started off the afternoon with a fall in the first period over Ryan Felts from Owatonna. Things got harder after that match when Owen lost by fall to sixth ranked Dylan Pepper of Rochester Mayo. Murphy was disappointed with his performance but knew he had to bounce back as he had a true second match to wrestle. The 182 pounder did indeed bounce back with a 3-1 decision over Faribault senior George Soto to go back to the Xcel Energy Center.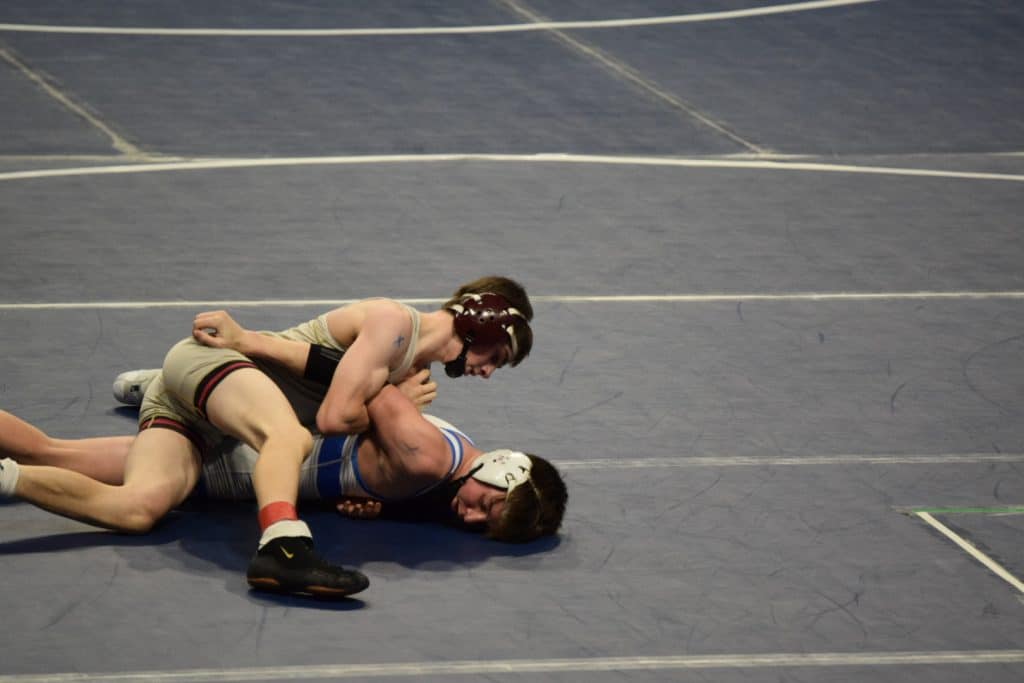 Northfield had several other wrestlers who placed at the 1AAA Section tournament. Seventh graders Drew Pribyl and Charlie Johnson took fifth at 106 pounds and 113 pounds. Seventh grader Sam Harner took third at 132 pounds. Andrew Williams, Austin Benjamin and Jack Pribyl took fifth at 138, 145 and 160 pounds. Colin Staab took third at 170 pounds, and Noah Ackerman took sixth at heavyweight.
Keith, Ryan and Owen will conclude their season next weekend in the boys individual state wrestling tournament as well as Caley Graber and Ella Pagel who qualified to wrestle in the girls individual state tournament. The individual state wrestling tournaments run Friday and Saturday at the home of the Minnesota Wild in the Xcel Energy Center.