By Colin Staab & Keith Harner
On Saturday the Northfield Raiders sent all four of their girl wrestlers to the Section 1 and 2 Girls Individual Tournament at Hastings High School: Caley Graber, Rowen Seeley, Lainey Houts and Ella Pagel. Out of those four girls two of them, Caley Graber and Ella Pagel, advanced to the Girls Minnesota State High School League Wrestling State Tournament at the Xcel Energy Center on March 4.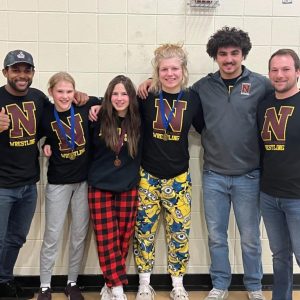 At 100 pounds, number one ranked in the Minnesota High School girls division, Caley Graber, went 2-0 and won the section bracket. Graber majored Pine Island's number two ranked Lauren Elsmore in her first place match. Ella Pagel, at 165 pounds and also ranked first in the Minnesota High School girls division at her weight, won her bracket with two falls going 2-0. Pagel defeated Apple Valley's fourth ranked Gloriann Vigniavo. Rowan Seeley, at 120 pounds, went 3-3 at the tournament. She wrestled the most matches out of the four girls that Northfield brought and battled throughout the day. Seeley placed sixth.
Number five ranked in the Minnesota High School girls rankings, Lainey Houts at 126 pounds, placed third. Third ranked, Fabiola Guerra-Guardado, defeated Lainey Houts earlier in the season. Houts wrestled Fabiola Guerra-Guardado again on Saturday, but this time she pinned her.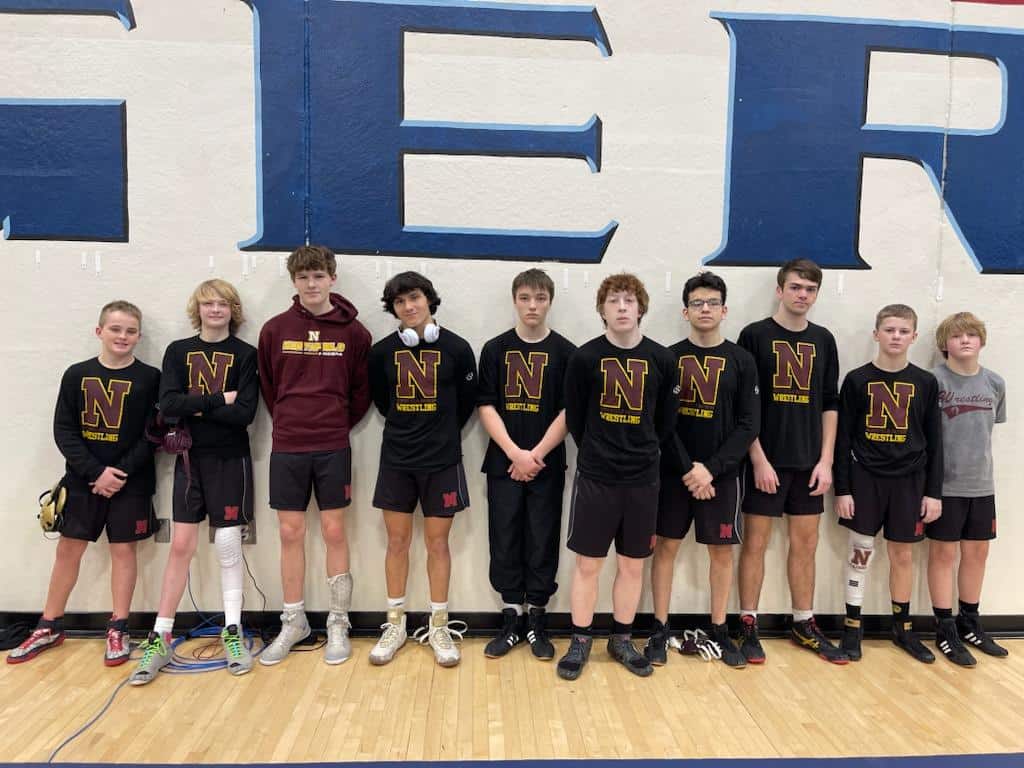 Northfield also sent wrestlers to the Big 9 JV Conference Tournament at Albert Lea High School. Seventh grader, Charlie Johnson, won the 113 pound bracket going 3-0. During his championship match, Johnson was losing 10-3, and in the last nine seconds, he pinned Rochester Century's Jackson Spearman. Iah Schweich, at 145 pounds, placed second losing to Albert Lea's Brecken Wacholz in a tough championship 3-2 decision match. At 106 pounds, Drew Pribyl placed third going 3-1. At 160 pounds, Joran Peterson wrestled the most matches out of all of the Northfield wrestlers on Saturday. He placed fifth going 3-3.