By Keith Harner & Colin Staab
Thursday was a special night in the Northfield High School gym. It was Senior Night and Teacher Appreciation Night for the Raider wrestling team as they took on Mankato West. Caley Graber started off the night for the Raiders with a forfeit followed by Caden Staab's 6-2 decision over Robert Wicks which put the home team up 9-0. Zane Engels and Keith Harner both won by fall at 120 and 126 pounds. Sam Harner won by decision 7-2 over Siren Ehmke allowing Northfield to lead, 22-0.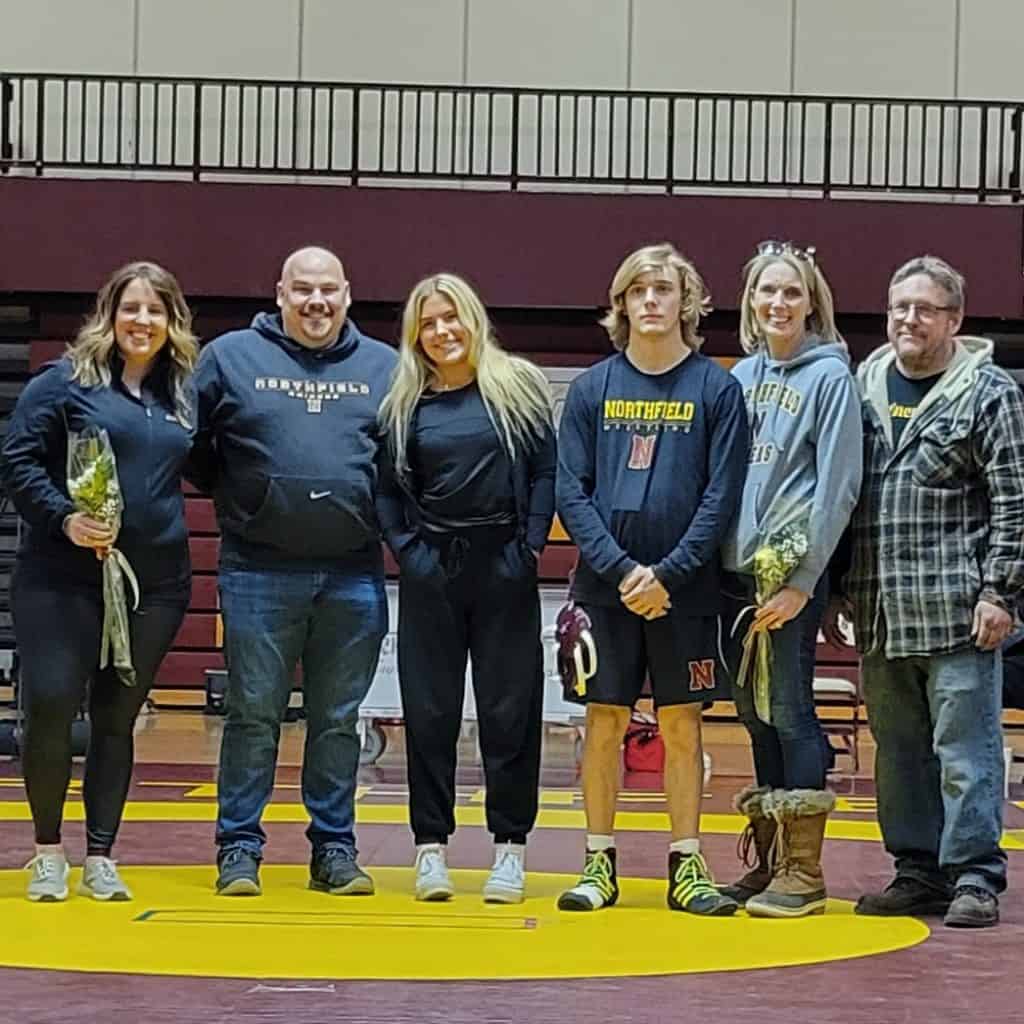 Mankato West rattled off back-to-back falls at 138 and 145 pounds. The Raiders still led 22-12.
Jackson Barron and Jack Pribyl got things back on track with back-to-back falls. Mankato West rolled out their best wrestler, Damian Riewe who is ranked seventh at 152 pounds in Class AA. Colin Staab lost the match by fall, but the Raiders were still ahead 34-18. It was all downhill from there for Mankato West with Owen Murphy winning an overtime match at 182 pounds for three more team points. Ryan Kuyper had one of the fastest pins of his career with a 12 second fall over Alex Akim at 195 pounds. Noah Ackerman wrapped things up at heavyweight with a fall in the second period to cap off Senior and Teacher Appreciation Night with a win for the Raiders of 51-18.
Most of the Northfield varsity and JV traveled to Cannon Falls Saturday to wrestle in three
duals. Two wrestlers, Sam Harner and Austin Benjamin went to Champlain Park to wrestle in
the Ninth Grade State Tournament, and Rowan Seeley and Lainey Houts traveled to Pine Island
to wrestle in an all-girls tournament.