#2 Northfield beat #7 Owatonna 11-10 to advance to the semi-final round of the section tournament on Wednesday.
It was Owatonna who jumped out to an early 4-1 lead in the first quarter. The first time all season Owatonna jumped out to that large of a lead on the Raiders all season. The Raiders started to comeback in the second quarter scoring five but allowing Owatonna to score another three. Owatonna extended its lead in the third quarter to 9-7 but in the fourth the Raiders came alive scoring four and holding the Huskies to just one and winning a thrilling quarter final game 11-10. Matthew Bell led the team in goals with four, Blake Foster had three, and Matthew DeBuse and Emerson Herbig each had two. Nolan Nagy was in goal and had 21 saves.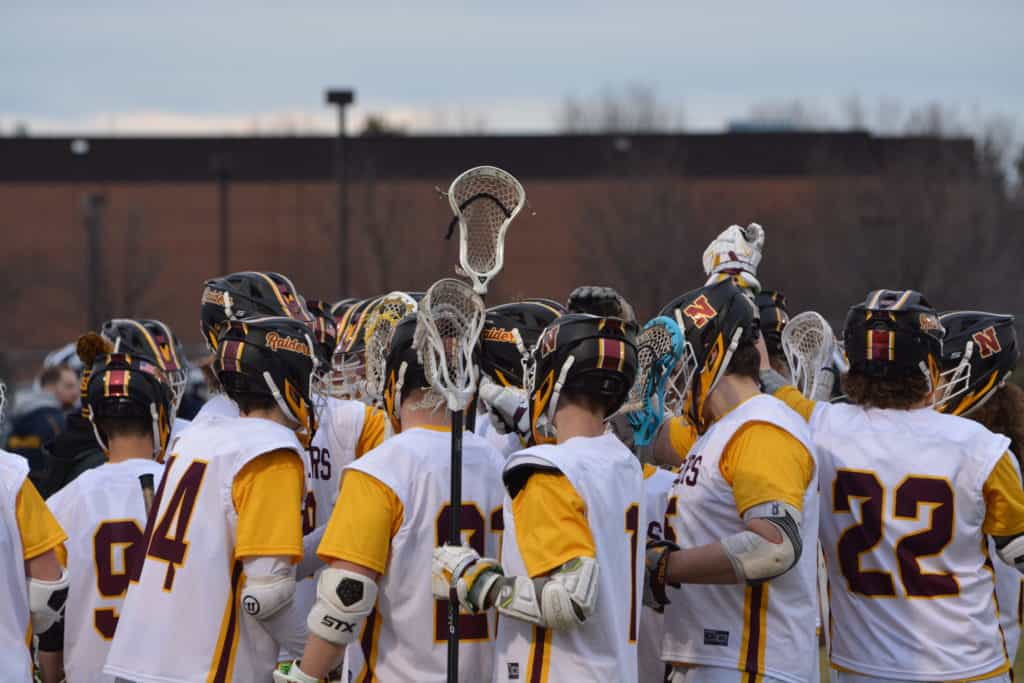 The Raiders play Lakeville North in the semi-final round on Saturday.